Category Archives:
Obituaries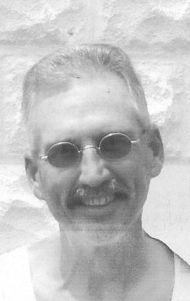 It is sad to announce that Robert C. Basnett, 56, (Class of 1978) of Decatur, passed away on Saturday, June 13, 2015 at Decatur Memorial Hospital after a short illness.
Funeral services will be held on Wednesday, June 17 at 11:00 A.M. at the Brintlinger and Earl Funeral Home in Decatur with a visitation two hours prior. Burial will be at North Fork Cemetery, Decatur. Memorials may be made to the Good Samaritan Inn.
Rob was born on March 11, 1959, the son of William E. and Doris Ann (Parrett) Basnett. Rob graduated from the Illinois School for the Deaf in Jacksonville, IL and Waubonsee Community College in Aurora, IL. He was a mail handler for the U.S. Post Office. Rob loved the Chicago Bulls and everything concerning Indy car racing. He was a member of the Tabernacle Baptist Church in Decatur.
Rob is survived by his mother, Doris Basnett of Decatur, IL; his brother, Dan Basnett of Decatur, IL; along with many cousins and friends.